Spacious Interior with Exceptional All-Encompassing View
The Aurora-80 Series represents powerful acrylic submersibles in the 8000Kg weight range. They can be depth rated between 300m to 1300m deep depending on the number of occupants they need to hold.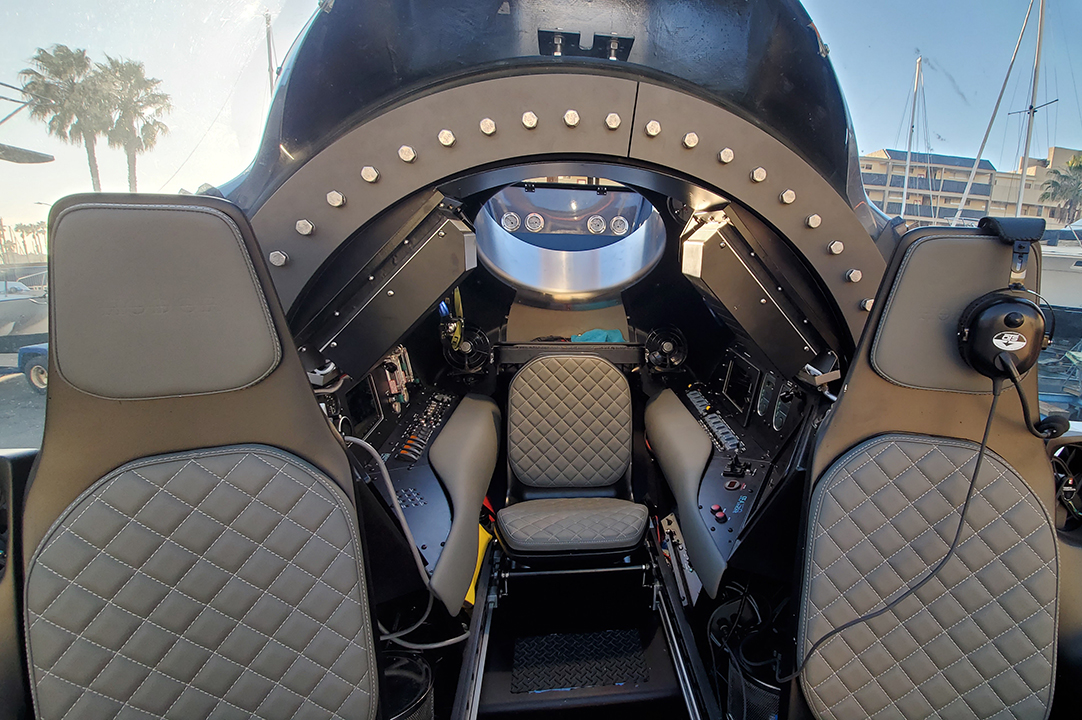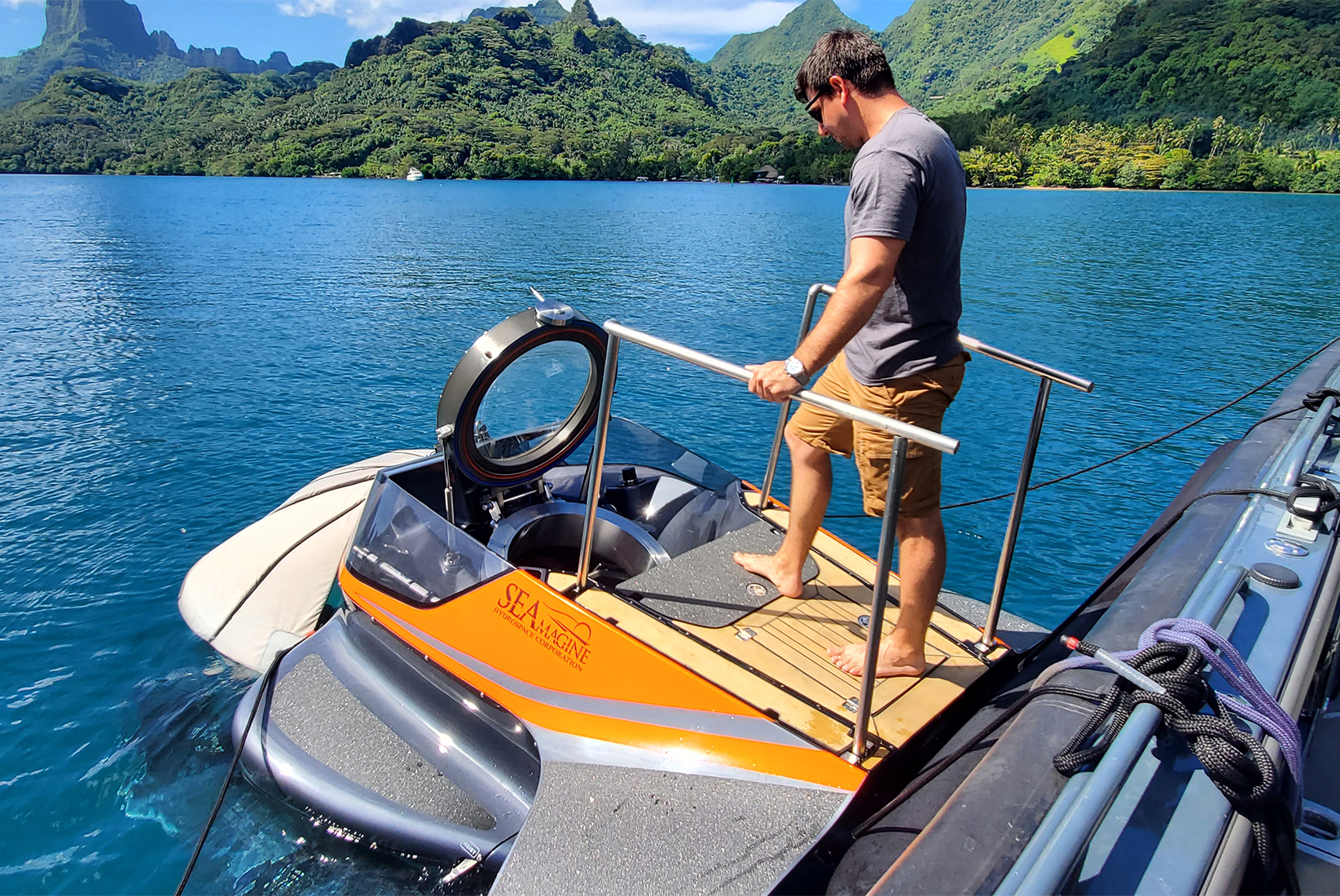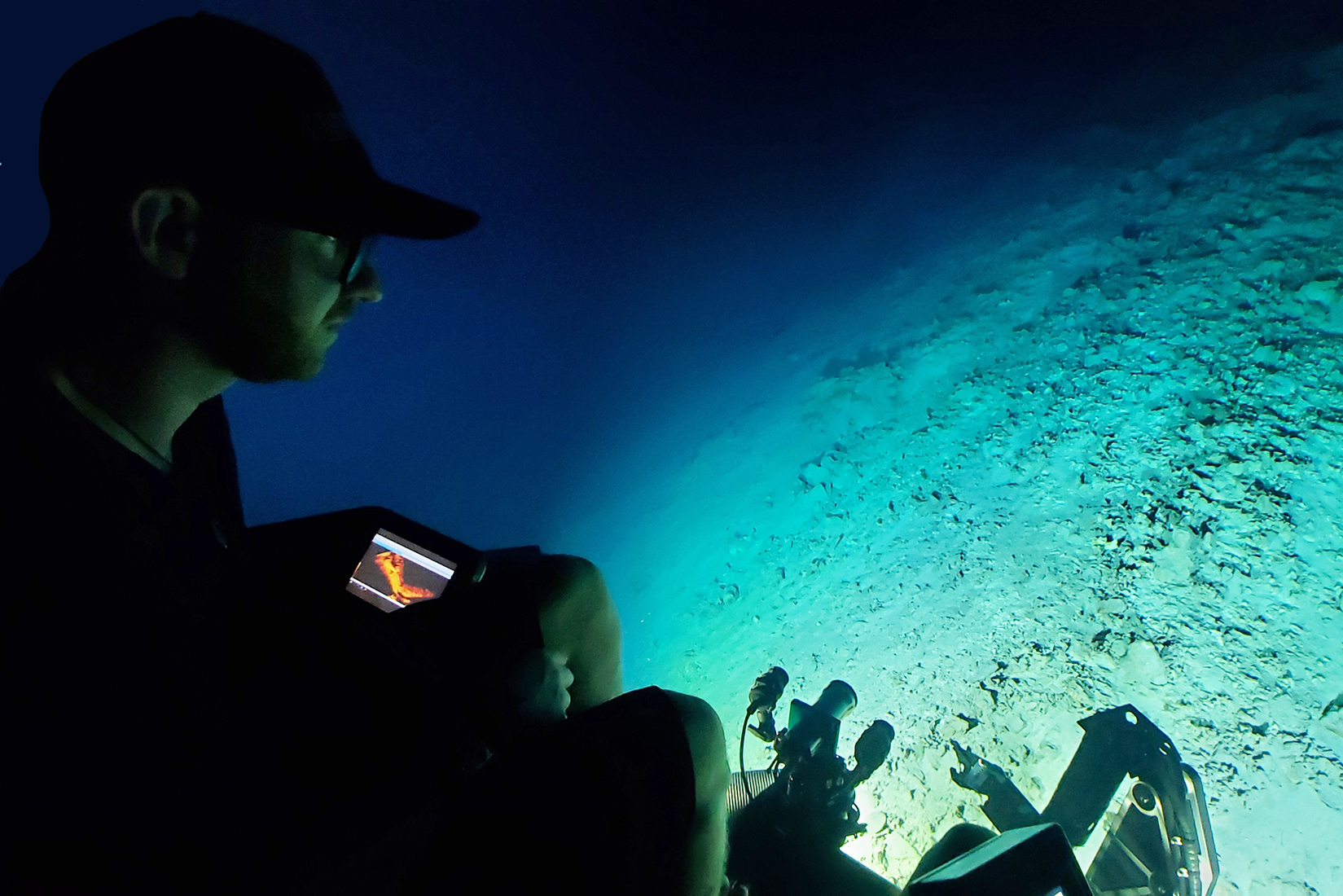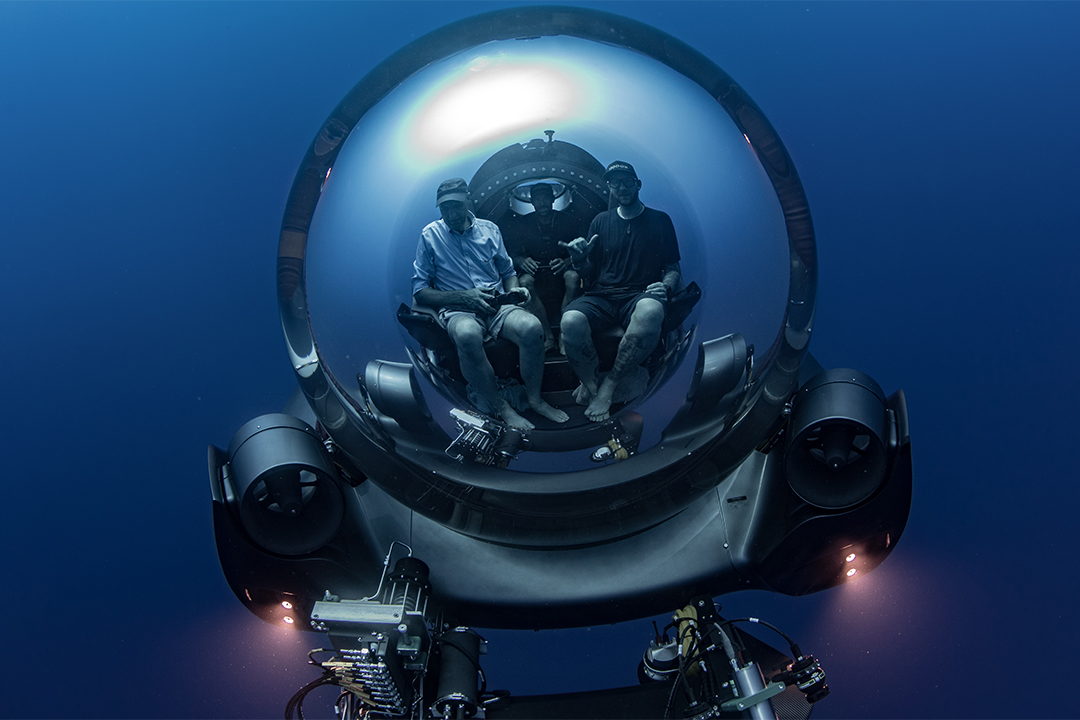 The Aurora 80 Series offers subs optimal in size and weight featuring a superb large acrylic hyper-hemisphere window in which the occupants sit in. These subs have powerful propulsion, have a great boarding arrangement, a robust construction, and can be equipped with a wide arrays of cameras, robotic arms, and scientific tools.
The Aurora-80 Series
The Aurora-80 series are subs featuring a large spherical window in addition to a rear hull section that together form these subs' spacious cabin that can hold 3 to 5 people depending on the selected depth rating. The Aurora 80 submarines offer an optimal launch weight in the 8000Kg range category and can be depth rated from 300m, for 5 occupants, to 1300m for 3 occupants. These submersibles with either a 1000m or 1300m depth rating are perfect for a 3 person crew to perform deep scientific work as the subs can be equipped with a wide range of subsea tools from cameras, robotic manipulator arms, sonars, imaging tools and more.
For shallower water, this submersible series is very well suited for tourism operations diving in the 300m or less depth range and they offer a pilot and four passengers an incredible underwater experience while featuring great amenities for boarding and for interior comfort. The Aurora submersible entry arrangement for passengers is superior to all other submarine concepts. The top deck, made of synthetic teak, offers an excellent boarding platform supported by two retractable hand rails on each side. A staircase leads passengers to the large entry hatch and two additional steps in the cabin extend the upper staircase all the way inside to the cabin floor. Aboard the elegant, air-conditioned cabin,
the passengers' custom seats are designed specifically for this particular submarine interior to maximize comfort while ensuring the optimum in ergonomics. These personal submersibles are fully electric, powered by the latest lithium-ion polymer battery technology that feature 6000m depth-rated pressure-balanced batteries. The Aurora submersibles have a hydrodynamic design and are equipped with six of the markets most efficient propulsion thrusters that provide the subs with powerful thrust with ultra-high agility.